India is well-known for providing variety of treats to its tourists. Be it a romantic holiday or a pilgrimage. It also has a treasure of places for adventurous tours. From the north to south and from west to east, there are regions for different adventures that you can try out.
The land of India is popular for rich heritage and culture all over the world. International visitors come to visit India to experience and be a part of its colourful and unique heritage. However, with change of time the trend of tourism is also changing. Visitors are no longer showing interest in exploring the ancient monuments and holy shrines among the caves but are craving for adventures in their trips. Here are 10 interesting places for adventures in India.
Rishikesh for Bungee Jumping: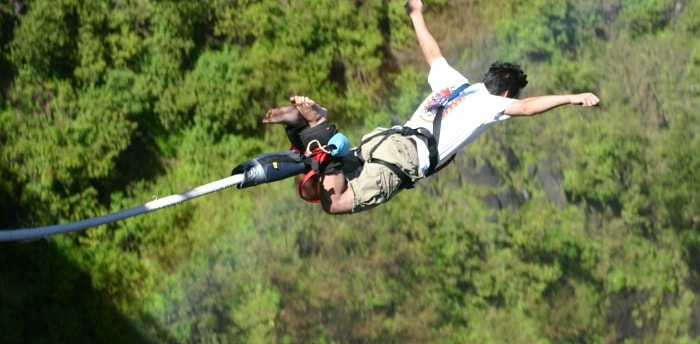 Travellers looking for adventure place bungee jumping as a top priority in their to-do list. This activity is now available in Rishikesh that offers 'fixed platform' which is first in India, offering a Bungee jump of height 83m above the ground. The experience is unique in its own way and will take your breath away. Once you are done with the bungee jumping you will be lowered to 'drop zone' down into the river.
Goa for Snorkeling and Scuba Diving: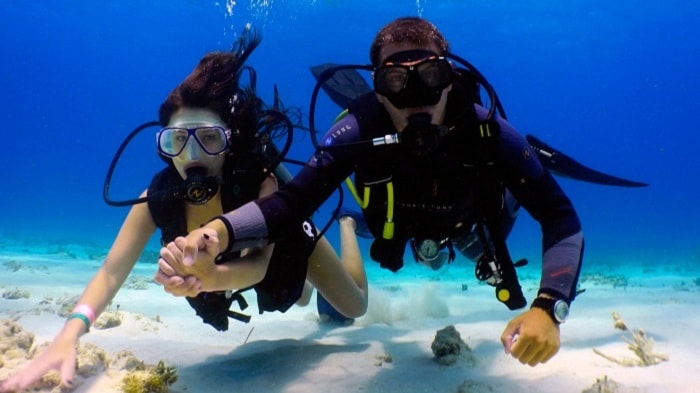 Goa is famous for the scuba diving activity as it offers some of the best sites for this activity in this region. For those of you who are fans of marine life, Goa is the place to be. In order to find a good place for scuba diving and snorkelling you will have to dedicate a complete day in the 'Barracuda Diving' which is located in Panaji. You can also try for 'Goa Diving' which is situated in Bogmalo beach.
Nilgiri for Bicycle Tour: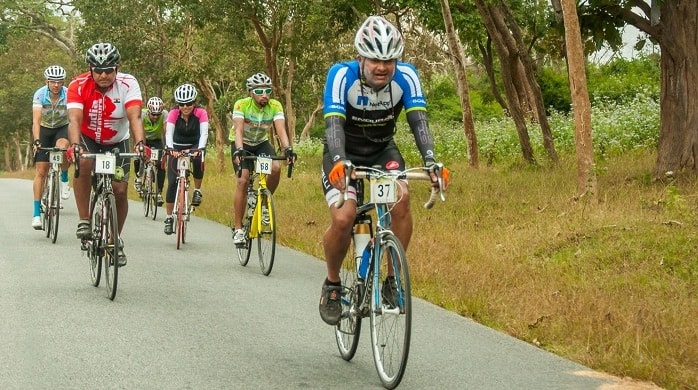 Visit Nilgiri for its world famous bicycling tour which has lured adventure-seekers from the entire world. These tours lasts for more than 900km distance and crosses Bandipur wildlife sanctuary of Karnataka, the Mudumalai Wildlife Sanctuary of Tamil Nadu and the Wayanad Wildlife Sanctuary of Kerala. This tour is known to test the mental and physical temperaments of the riders. It is required of the rider to cover 100-160km on a daily basis. The best part is enjoying the scenic view of the South Indian terrains.
Kerala for 'Snake Boat Race':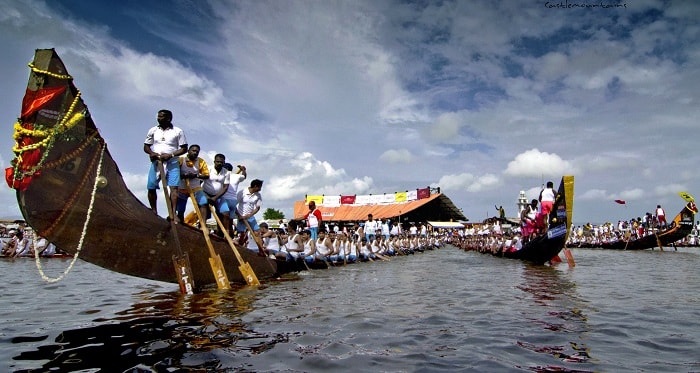 This 'snake boat race' is officially called 'Vallam Kali' and is Kerala's traditional boat race which involves canoe racing. The race takes place during the 'harvest festival' in Kerala known as 'Onam' during autumn. It includes various types of 'paddle longboats' for racing which are traditionally found in Kerala. This race attracts large number of tourists in this season. You will feel the thrill of adventure when you see all the boats competing for the first position in the race, going full speed and inducing adrenalin in the atmosphere.
Miyar Valley for Rock Climbing: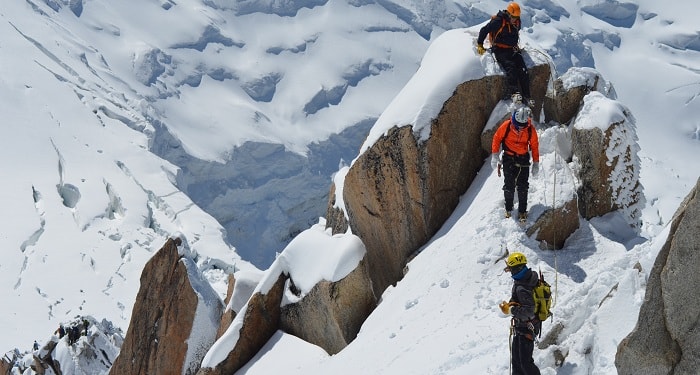 Himachal Pradesh lies in the young fold mountains of the Himalayas which is why it offers variety of adventure sports to visitors. Miyar Valley in Himachal Pradesh is highly popular for rock climbing activity in India as well as abroad. It offers extremely challenging activity of rock climbing. This valley is covered with feisty rivers, lush green forests along with villages that are unique in appearance. The entire ambience is perfect for the rock climbing activity and adds to the valley's beauty.
Fun at Water Kingdom: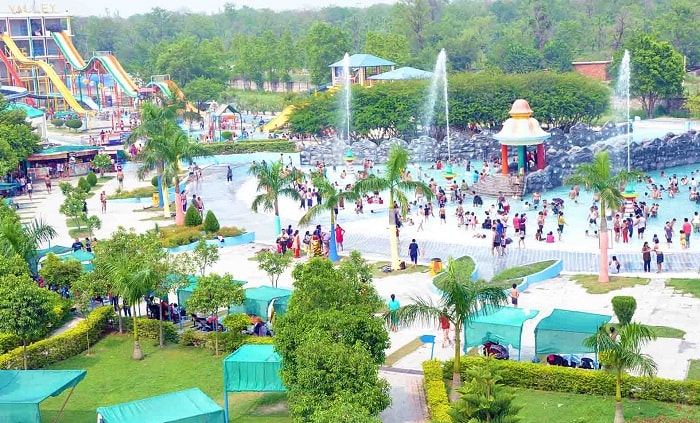 This is the largest 'theme water park' of Asia and ranks among the most fun and exciting water worlds in India. You will find world class 'water rides' that will definitely leave you dazing. Added attractions include the 'Rain Dance' and 'DJ' for song mixes while you are touring this crazy water land. It is one of the best places for extreme adventure lovers which you must not miss.
Ladakh for Trekking: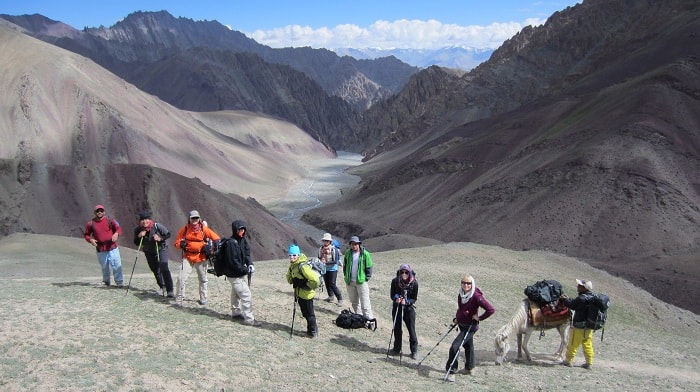 Ladakh trekking is a thrilling adventure which you will definitely not want to miss. The land of Ladakh lies among the Karakoram terrains and the Greater Himalayan mountain passes which makes it apt for trekking option. The most famous trekking place in Ladakh is 'Chadar Trek'. You will gain the experience of a walk on the frozen river as you carry your backpack and view the cold water rushing just some inches beneath your feet. And the view of the surrounding area will give you a memory of a lifetime.
Zanskar River for Kayaking: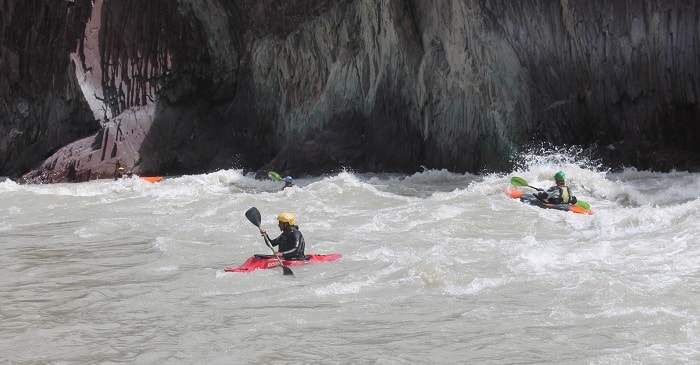 It is known to all the adventure-lovers that kayaking happens to rank among the best activities for adventure. And the option of kayaking on 'Zanskar River' is more than any adventure-seeker can bargain for as it involves wildness and boldness on part of the participant. You will have to show the spirit of overcoming the raging waves. This adventure begins at Indus River's Spituk Point and ends at Nimu taking you through 1-5 grade of rapids as you venture into this mountain river.
Aamby Valley for Skydiving: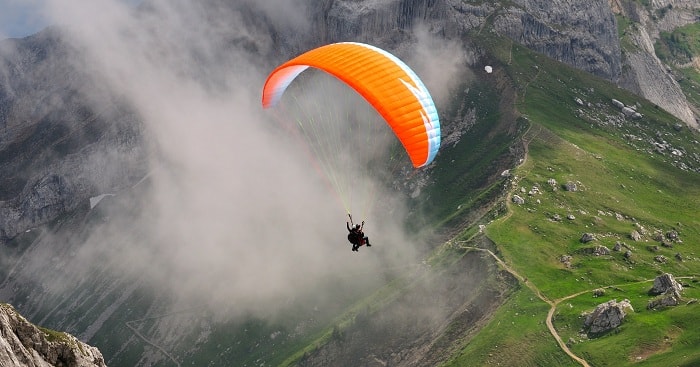 The adventure of skydiving is among the most exciting and thrilling aero sports which is visually stimulating for any adventure-lover. You will get to enjoy flying across the sky like any bird without the support of a parachute which is an experience you will never forget. Amba Valley in Maharashtra gives you the opportunity to sky dive, the first of its kind in India, with packages that last all through the year. What can be more exciting than jumping down an airplane from a height of 10,000ft?
Rajasthan for 'Hot Air Balloon':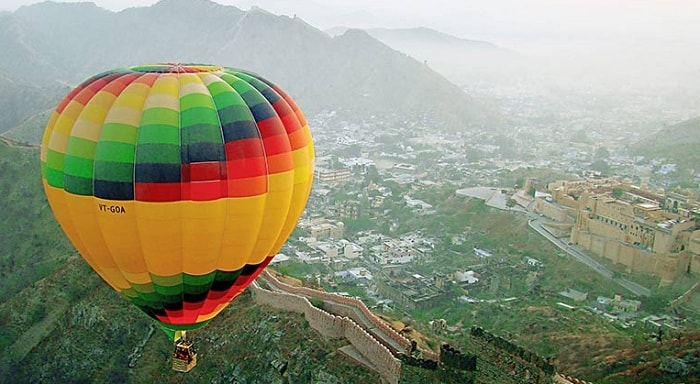 Although, the concept of 'hot air balloon' is new to adventure category in India yet it is gaining much popularity by the day. It happens to be one of the unique ways of exploring a place from a great height above ground. You can enjoy the scenic view by floating high in air and getting a pleasant and calm view of the land below. This adventure is available in the state of Rajasthan with fun and excitement guaranteed for you while you travel in air.
All these adventures are to be enjoyed while in India and if you stay long enough in India you can make sure that you have enjoyed each one written above. For residents of India, plan a holiday at least twice a year so that you can cover at least two-three adventures, especially for those that are located close to each other.