Whether you are moving just down the street or to another province from Gatineau, you want your belongings to arrive intact. Learning a few tips on packing each room will certainly help make the move smoother and more efficient.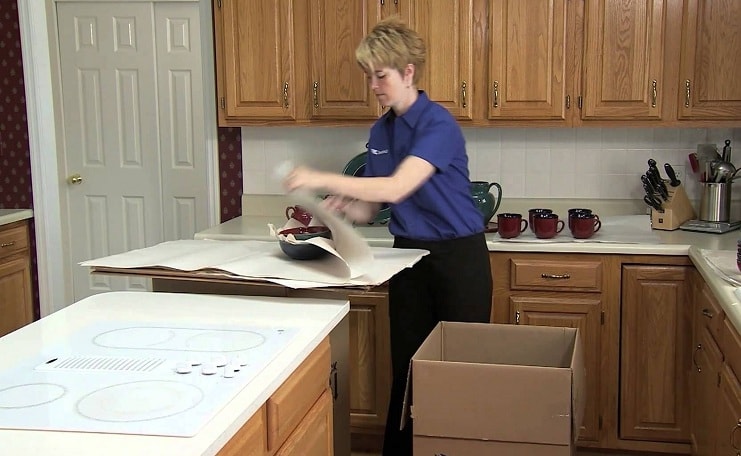 As you start in the kitchen, remember most cleaning products and other chemicals cannot be moved by a moving company. All of these items along with perishable food should be thrown away. If you plan to take canned items, they should be packed in small boxes so the boxes are not extremely heavy to move. For any opened cereal boxes, spaghetti noodles, or other packages, it is best to discard these as well. If you are moving glass jars, wrap each one individually and place in a box with extra padding to ensure they are not broken during the move or you will have a huge mess to clean up.
All glass dishes including your Grandmother's china should be wrapped first with clean white packing paper. Over the top of this, you should use at least two sheets of newspaper. Be sure to add padding to the box and in every nook and crannies to protect these items.
For plates and other flat glass items, it is best to use dish pack, which is a specially created packing box that allows you to stand the plates on their edge in a row after you have wrapped them carefully. This provides enough cushioning that will not break. You should wrap these with packing paper and two layers of newspaper as well. You can also pack these on their edge with mixing bowls positioned around them for better support.
The cups should be wrapped so that you protect the handles by using more paper around the handles first. When placing in the box, they should be placed upside down with the handles going in the same direction. Add wadded up newspaper into the cracks and crevices for better support.
It is recommended that you wrap flatware together as a set or individually and then place in plastic bags before adding to the box of dishes.
Toasters, electric mixers, coffee pots and other appliances should be wrapped individually and placed in a box. To protect other items in the box from being scratched it is recommended to wrap the cords in plastic and use tape to hold them with the appliances.
The most important thing when packing your kitchen is to choose the proper boxes. Too many times, items are damaged as the box is too large which allows the items to move around shipping. This can easily cause damage and breakage to the precious items inside. If a box still has room once you have packed the items, use packing peanuts, wadded up newspaper or even hand towels to help with cushioning the items. You can learn more about moving and packing at Demenagement Gatineau.