Spas are now popping up everywhere be it office buildings, shopping malls, hotels and resorts. Today, many salons with one tiny massage table also offers their spa services. The craze of the spa has sprawled around India like a wind from the west. People can now be seen flocked around such salons that offers spas, to improve their health as well as beauty. Spa treatments not only make you mentally fresh, but also serves several health fitness benefits. And you will find no dearth of spa.
Types of Spas in India
Destination Spa- these are designed in a manner to refresh you at all levels. Providing a mind and body fitness, you also get an opportunity to indulge yourself in some healthy eating which ensures a complete relaxation experience with this treatment. Offered in two to three nights, it allows you to wander around in a brand new world, where there are no troubles and tensions to follow you. Marai beach (Maraikulam), Spice village (periyaar) and Taj Garden Retreat (Kumarakom) offer such great hospitality to heal your senses.
Resort Spa- Resort spa is another version of hotel amenities which is meant for the comfort and convenience of tourists. It offers their spa services, along with fitness classes and typical spa cuisine properly organized by their professional fitness and health gurus. Spa resorts like Taj Garden retreat (Thekkaday) and Amar villa spa resort (Agra), Somatheeram Spa Resort (Kovalam) are popular one to visit.
Day Spa- It is meant to offer spa treatments on one-day basis. It comprises a full body massage with other minor processed like manicures, pedicures, and facials.
Health Spa- In order to prevent the overall health problems, this type of spa involves taking expert advice from a professional health practitioner and focus entirely on ensuring an overall well being of the individual. They are specifically located at a very peaceful places. Spas of Devi Garh (Udaipur), Ananda (Rishikesh) and Pousada Tauma (Goa) are popular for this.
Medical Spa- Here treatments are given under the supervision of a doctor and are mainly based on cosmetic treatments. Treatments in this type of spa include procedures like laser resurfacing and Botox injections, are professionally handled in such spas.
Taj Lake Palace Jiva Spa, Udaipur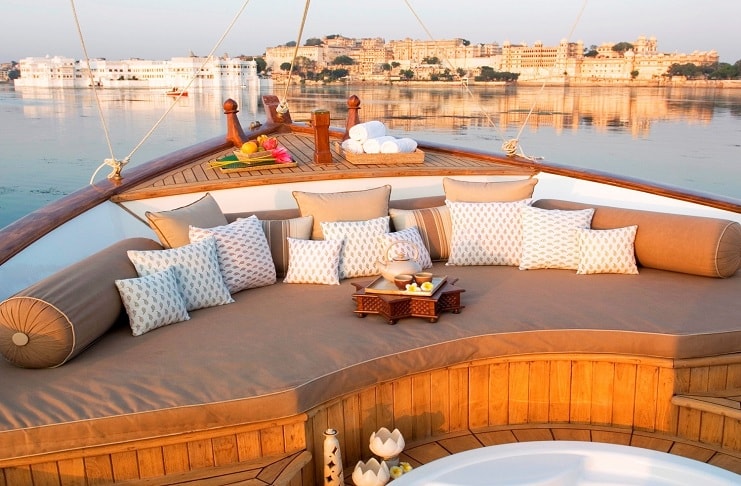 The Jiva spa takes you to a whole new level of rejuvenation and retreat if the magnificent lake setting of the glorious Taj Lake Palace is not enough for you. Its exquisite ornamented suites, with hand-painted heritage frescoes throughout their walls, are the perfect place to relax and forget your hectic life behind. And its Royal Spa Boat is one of the miraculous places to visit. Sailing in the calm and scintillating water of Lake Pichola as you soak yourself in the spa bath on the deck or get an aromatherapy massage pleasantly.
Taj Malabar Jiva Spa, Cochin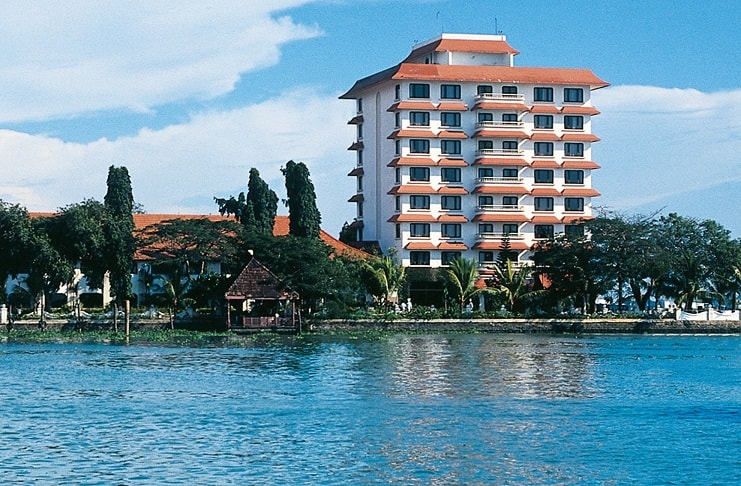 Rated as one of the Top 10 favourite hotel spas in Asia for 2008 by Conde Nast Traveller readers, the Jiva Spa, at the Taj Malabar Hotel have excelled all services of hospitality. Their spa peeps out over a shimmering swimming pool that appears to merge into the ocean as it is located on a peaceful island. Guests have the option of browsing and selecting from an in-depth Ayurveda programs like, traditional Indian massages, body scrubs, Ashtanga yoga and meditation with the ultimate motive of providing the perfect relaxation and rejuvenation!