To grasp the mood of carnival and revelry in Goa, the 'Pearl of the Orient', try visiting the destination at the festival time. The Goa Festivals are truly unique in nature and perfectly mirror a style, a culture that's free and quite singular in its own way. You would love the frenzy; the adrenaline rush you would feel during the festival time and the happy party ambiance around!
If you are looking for celebrations and party in India your ultimate holiday destination for revelry is Goa. This place caters to the largest underground and commercial parties with people flooding in the tourist season which lasts from November to March each year. Apart from wild parties and celebration extravaganza, Goa also offers festivals for its tourists to enjoy. Find out more about these festivals from the following lines describing each of the major festivals during the peak season for a tourist visit.
List of 4 Fair and Festivals in Goa
01. Sunburn Festival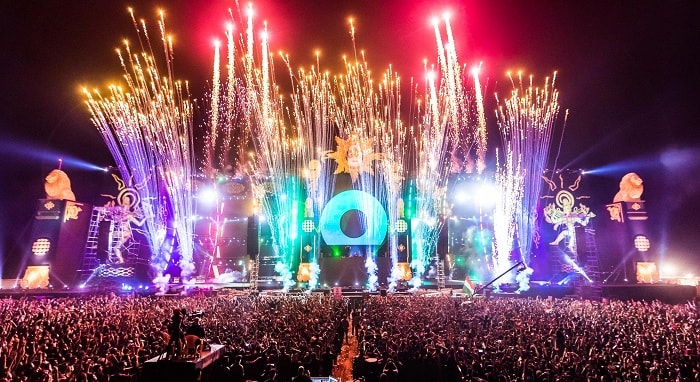 With Shailendra Singh overseeing the framework and concepts from 'Percept' company, something like the 'Sunburn' festival was due to be a hit. The festival takes place annually in the Candolim shores since 2007 with its reputation and audience growing over the years. Sunburn hosts one of the largest 'Electronic Dance Music' or EDM shows worldwide with internationally famed artists like Axwell, Above & Beyond and Gareth Emery performing here along with other artists. This three-day festival is the ultimate hub for all EDM fans in India and is the biggest stage for EDM performances. With the growth and popularity of this event, the location for the festival has now changed to Vagator on a grander scale.
02. Zambhala Festival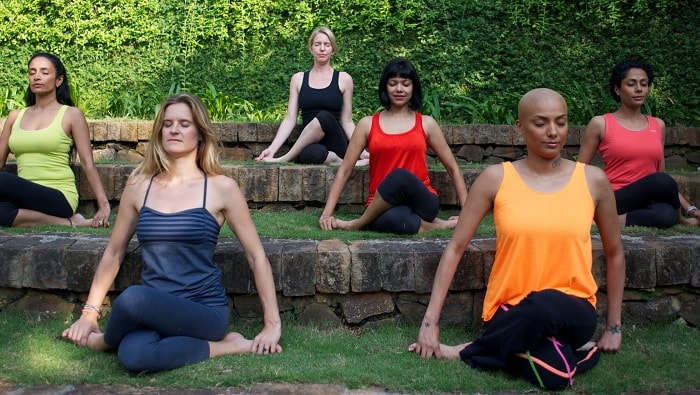 This festival offers spiritual freedom to those with intellectual mind-frame. It is exclusively meant for the ones who are hungry for soulful music with varieties from Peru to Shamans included in the 'Zambhala'. Istanbul based Sufi masters along with world leaders in 'naturotherapy' and 'nutrition' offering their knowledge to the keen audience. Various enlightenment attainment methods such as music and yoga are taught in this festival. This invigorating 'Zambhala' takes place at Bardo in Ashvem for a total of two days in December. If you are in for spiritual upliftment dosage make sure you do not miss this enlightening extravaganza.
03. Supersonic Festival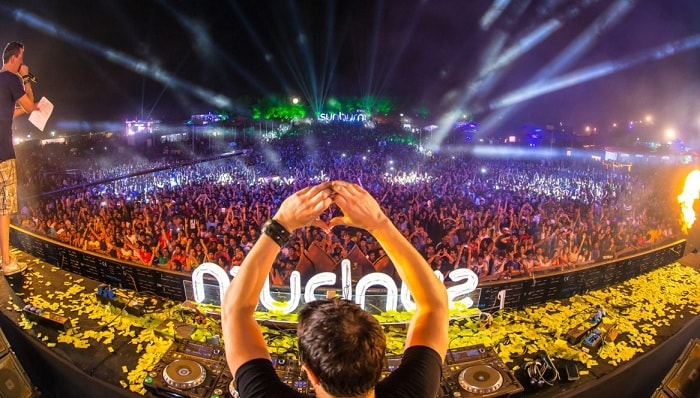 Nikhil Chinapa is the main founder of this festival who also co-founded the Sunburn festival. This 'VH1 Supersonic Festival' event lasts for up to 5 days in the same venue that the 'Sunburn Festival' is held- Candolim. The event is partnered by the Viacom Network 18 with the intention of getting all the international figures of the music industry together to rock the show. Chinapa, who is an expertise in electronic scene and international music, ensures that the ones who attend the festival are exposed to a wide music range so that they get to taste everything from Dubstep to techno for a wild music experience through this festival. The 'Supersonic Festival' takes place in December's last week every year.
04. India Bike Week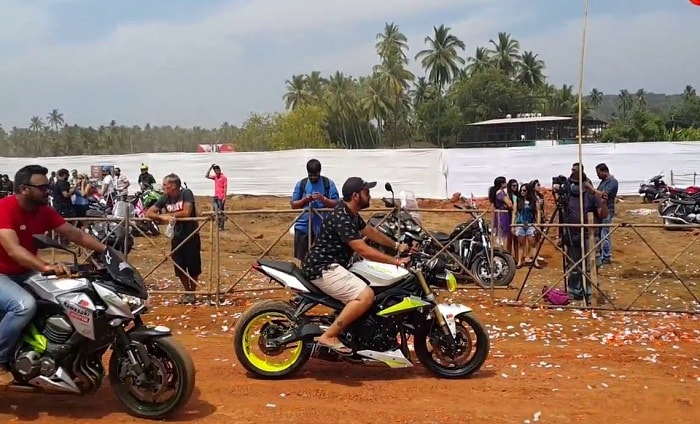 For your 'annual dose' of adrenalin rush, get into this festival that will take your two-wheeler out with horsepower. This festival takes place in January each year with bikers from the entire country participating for fun, power and simply love of the game. The 'India Bike Week' or IBW hosts several garage sales, biking competitions, biker build-offs, exhibitions and cage fights with the additional attraction of live music. Biking enthusiasts and regular bikers take their fair share of participation in the IBW which lasts for two days. It unites this (biker) community on a global basis with international professionals making their appearance to compete with the Indian counterparts. This is the greatest two-wheeler festival with music and motor playing side by side which you should not miss if you are in Goa at this time.
Thus, your time in Goa will be spent wisely during the visiting season as you participate in one or more of these festivals.