A trip to Vaishno Devi is one on the priority list of many Hindus who believe that Shri Mata Vaishno Ji is Mooh Mangi muradein Puri karne wail Maa that is the mother who fulfils all her children's spoken wishes. Mata ji is situated in a Holy cave that's located in the folds of a mountain with three peaks or Trikuta. Large numbers of devotees come here annually (the number has crossed one crore annual footfall) and one of the best examples of unwavering human faith is seen here. The Vaishno Devi yatra is not an easy task as one has to undertake arduous trek of nearly 12 km from the base camp of Katra.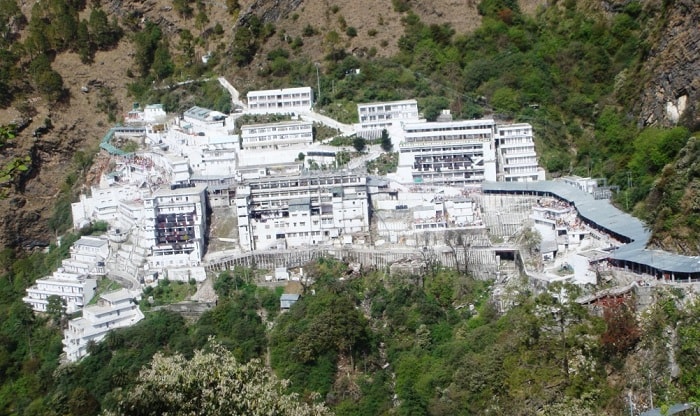 Requisites for Vaishno Devi Yatra
A good Vaishno Devi tour operator will let devotees and tourists know about the preliminary requisites of the Yatra. One very important part s registering for the yatra which can either is done at Shri mata Vaishno Devi shrine board at Katra or online at their official website. On spot photography, basic health info and fingerprints are taken for registration. The pilgrims have to proceed to the first check post at Banganga within 6 hours of being issued the slip for further completion of Vaishno Devi yatra. You should also be informed of the fact that only 30,000 to 35,000 yatris per day are permitted to have darshan and the rest of the visitors have to wait for a day at Katra. A good tour operator will be able to ensure a speedy and hindrance free yatra.
Free insurance of 3 lakhs for adults and 1 lakh for minors is provided and you must be sure to sign up for this. There are limited facilities and amenities up in the mountain and guests have to be reasonably fit in order to venture up there. The yatra darshan takes place by continuously moving narrow queues and group visits are not possible because of the narrow passage leading to the shrine.
Attractions of the Yatra
During the journey, the constant chants of Jai Mata di amongst the pilgrims' acts as an energizer along with songs sung in devout spirit. Along the way, you may wish to halt at Ardh Kuwari which is an important attraction…legends say that Mata Vaishno Devi worshipped the lord Shiva in the garbha joon cave for full nine months. Some tourists journey on after visiting Vaishno mata ki Bhavan to visit the Bhairavnath temple that's 2 km away. Not only is the temple famous for hosting the spirit of Baba Bhairavnath, it also provides majestic views of the valley. The temple or bhavan is 13.5 km from Katra and besides ponies, paalkhis and electric vehicles are also arranged up to sanchichaat that's 9.6 km from Katra. Helicopter service is also available and your tour operator will arrange it for you on prior booking.
There are guides who will regale travellers with stories about Vaishno mata who was born in the treat Yug. This was when demons like ravana and Kumbhakarna were plaguing the earth and the Gods got together to create a divine form who would protect dharma and religion. Devi was born in the hope of ratnakar sagar as a girl named Trikuta because she was from Vishnu's lineage she is known as Vaishno dharm. Later Lord Rama told Trikuta to meditate in Mainak Mountains in the steep hills of north India and this is where the temple is situated.
Vaishno Devi Tour Packages
A typical Vaishno Devi tour package begins with the arrival of guests at Jammu station. Revellers are taken to a good hotel in Katra for rest and a hot dinner along with an overnight's stay. The next morning guests have to go to Vaishno Devi shrine by walking and/ or by pony rides. The whole process of darshan, entry to shrine and exit will take a minimum of 6 hours. Guests are then taken back to Katra for rest and food along with overnight stay. Next morning post breakfast the guests are taken to the railway station or the airport. Some guests opt for additional sightseeing and they can see the Nau Devi temple and Bagh e Bahu at Katra. The majestic Ranbireshwar temple and the lovely Sanasar Lake are two other popular attractions. The Mahamaya temple in Katra is pure white in colour while the Bahu fort will appeal to history lovers.
Some tourists also club a visit to Vaishno Devi with sightseeing at the beautiful hill stations around. Some lovely places around are Patnitop, Jammu, Sanasar, Srinagar, Mcleodganj and Amritsar. You have to select appropriate Vaishno Devi Tour Packages which include darshan as well as sightseeing or else the tour provider can also arrange exclusively for the yatra and darshan while the sightseeing is managed by you.