This is a selection of our personal favorites. From cute to thrill-seeking, from calming to adventurous, this list will have something for all kinds of animal lovers.
10. Chengdu Research Base of Giant Panda Breeding.


Who doesn't love Pandas? This is a real park, not a zoo and the Pandas life in large leafy areas that resemble their natural habitat. Here you will get the opportunity to cuddle one of the incredibly cute Panda cubs and watch the grown-up doing nothing but eat and laze around. Volunteer work is also available.
09. Elephant Safari in Chitwan National Park, Nepal.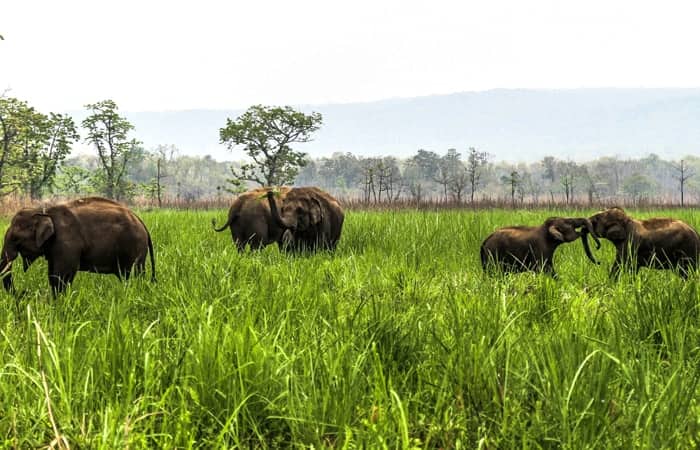 This is an exciting opportunity to witness the wildlife from the back of an elephant. Since the elephants are non-threatening, gentle creates they are able to get up close to the animals that you come across, such as Rhinos, crocodiles and even Tigers (if you are lucky).
08. Get personal with Cheetah Cubs at Cheetah Outreach, near Cape Town, South Africa.


Here you will have the opportunity to cuddle with Cheetah Cubs or if you are more game, cuddle up to the adult counterpart. Cubs can normally be viewed during the months of September to March.
07. Kruger National Park Safari, South Africa.


This is an experience for the whole family. Kruger National Park is THE best park for a safari. You will not be disappointed. Lions, Cheetahs, elephants, zebras, you name it. When you tell your friends back home, you will feel like David Attenborough narrating the story of this experience of a lifetime.
06. Dolphin Feeding at Tangalooma, Australia.


This is a truly special experience. Feed wild dolphins at the shores of the beautiful Tangalooma beach every evening at sunset. Each dolphin has its own cheeky personality and they sure know how to keep their visitors entertained.
05. Cage of Death in Darwin, Australia.


This is another adrenaline pumping experience. This is a cylindrical glass cage that is operated by an over-head monorail which is designed for carrying 1 or 2 people per cage, at one time. Rightfully named The Cage of Death is then suspended just above a group of ferocious crocodile's right before being lowered into the pen to get an up close and personal look at them.
04. Swim with Manta Rays at the Coral Coast, Australia.


Manta Rays have a wingspan of over 6 meters. Unlike their counterparts' stingrays, manta rays lack the presence of a sharp barb, making them relatively safer to swim with, snorkel or go diving with. Manta Rays can be found at the Coral Coast all year round.
03. Swim with Whale Sharks at the Coral Coast, Australia.


Whale Sharks are peaceful creatures that float elegantly through the ocean. The best time to swim with Whale Sharks is from March – July.
02. Great White Cage Dive near Cape Town, South Africa.


If you are after the ultimate thrill then don't look any further. The only thing that will separate you from these enormous creates will only be a few metal bars. For those of you who would like to keep a distance, it is also possible to watch the sharks from the safety of the boat. May to October is the best time to witness some glorious Great White Sharks, but you can see them all year round.
01. Swim with Whales in Tonga.


Forget about regular whale watching. Join the whales in their element for a swim in the warm crystal clear waters of the Pacific Ocean and listen to their beautiful songs under the water. This is an experience you will never forget. Humpback whales visit the Vava'u Islands of Tonga from July to October.